WEBSITE DESIGN SERVICES
Businesses require websites at different times. You may require a new website to launch a start-up, or need an upgrade of a tired old website. Perhaps your website has been developed poorly and needs to be fixed or replaced. Whatever the reason, Munn Digital can create a website package to suit your situation, needs and budget.
Website companies are a dime a dozen these days. With DIY builders such as Wix & Weebly, and cheap WordPress templates and plugins available, anyone can have a crack and do a fairly decent job. Building a website is not the skill. It's the combination of creativity, knowledge of conversion optimisation, SEO experience, content and copywriting talents and technical ability that makes Munn Digital different.
PLATFORMS WE WORK USE
Our expertise lay in WordPress and Shopify website design and development.
SEO
Every Munn Digital Website comes with SEO including keyword research, Google Analytics, Google Search Console, a Google My Business Listing (if required) and 3 months on-page SEO valued at $599 per month.
INDUSTRIES WE WORK WITH
The Munn Digital web development team have built everything from local trades websites, to hotel websites and e-commerce websites.
EXPERIENCE
Each member of our web development team has in excess of 8 years of web development experience, with our senior coder boasting a 25-year background in website coding.
Whether it's a basic website or a design that requires javascript, CSS, HTML and jquery, simply chat to us about your project, we are here to deliver the website you want.
ADDITIONAL WEBSITE SERVICES
Yes we develop new websites, however, we also offer a range of website services for clients who don't require a new website.
In addition to website design services we also offer:
WEBSITE UPGRADES
Perfect for businesses with a website that needs a makeover.
Got a website that's looking a little outdated? Our website upgrades keep the structure of your website but polish it so it looks updated and refreshed.
This option is much cheaper than getting a new website.
Do note that if new functionality, images and content are required we will recommend a new website or rebuild.
WEBSITE CHANGES
Looking for a reliable, creative and trusted web developer to make changes to your website? Contact us anytime for long or short term projects.
WEBSITE MAINTENANCE
Regular updates, backups, minor changes and overall upkeep of your website are essential tasks.
For a monthly fee, we will keep your website healthy and secure.
The following websites are a small selection of websites designed and developed by Munn Digital.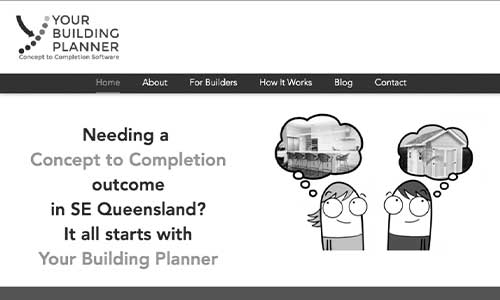 Update existing WordPress website, custom coding of project flow using Javascript & Jquery, custom CSS, Avada Theme
NEED HELP FAST?
No calls? No sales? Can't find your business online? For fast assistance schedule your free 30 minutes consultation with Tracey Munn. We guarantee you will not be sold to (you may just find it the most valuable 30 minutes you have spent on your business in a long time).