I'm guessing you're reading this article because you engage the services of a Digital Agency to assist with Digital Marketing, and you're not sure if the information in your weekly/fortnightly/monthly includes everything you require.

I can confirm, as a Digital Marketing Agency owner, and having worked both client and agency side, your reports should include the data you need. Most agencies I encounter generate some sort of automated report lacking in insights. There is no inclusion of next month's recommendations, what worked and what didn't work, and explanations around data.

In fact, business owners I encounter either don't read their digital marketing reports or don't understand them. Every month they are forced to ask their agency for clarification of the data and receive little (if any) clarity. In most cases, they receive "good news" statements or, if there isn't any good news, excuses.
Let's have a look at what your digital marketing report should look like.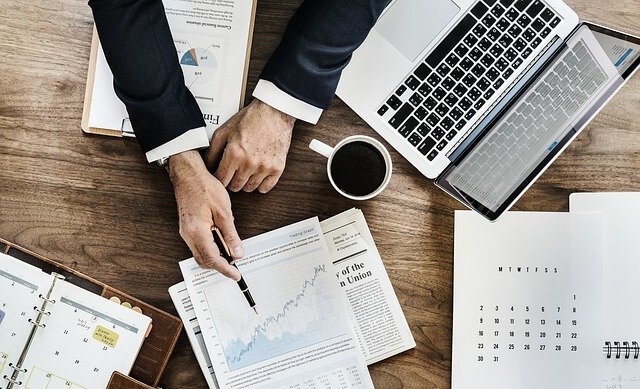 Digital Marketing Reports Should Be Transparent
Not all keywords will increase in ranking during the month. Some will drop positions. Traffic may slow down some months, or there may be a sudden anomaly due to an algorithm update.
The fact remains, there will not always be good news. Each month some things will work and others will not. The role of your digital marketing agency is to understand why the good and bad occurred and explain how the situation will be rectified.

KPI's Should Be Reported
When you first engaged your digital marketing agency was a discussion had around KPI's? Your internal KPI's, their KPI's? Whether it's the number of leads per month, sales targets, traffic, engagement, there are always KPI's. Your agency should have asked you about KPI's upon commencement of services and include these in your reports.
PPC Report Data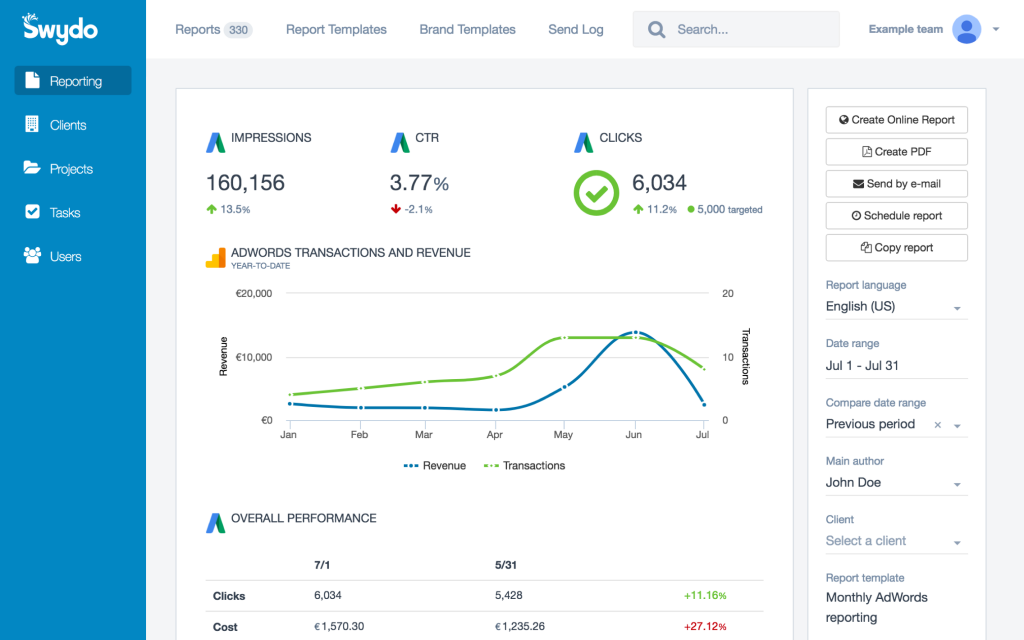 Whether it's Google Ads, Bing Ads, Adroll, whatever the platform, your PPC Report Data should contain the following metrics:
Budget vs Actual
Avg CPC (cost per click)
Comparison to previous month/previous year
Number of leads/sales/both including website calls
Clicks
Impressions
Impression share
Best performing campaign
Best performing ad
Best performing keyword (be careful your brand name isn't responsible for all the Google Ads leads)
CPA (cost per acquisition)
SEO Report Data
This is where most agencies lack reporting capabilities. Pay attention to the SEO data because this is your long term game. SEO report data should include:
Keyword rankings, including position comparison ie. this report vs last report
Organic traffic sessions
New vs Returning users
Website page performance (including sessions, bounce rate and goals completed)
Device performance (mobile vs desktop traffic and goals completed)
Geolocation performance (ensure your traffic is coming from the relevant location)
Links created
Technical website audit summary
Traffic by channel
Performance by channel
Google My Business insights if applicable
Recommendations for improvements
The above is the low hanging fruit. My clients get data analysis by the tonne. I do ask clients to request inclusions/exclusions, however, report time is as much about me completing a deep analysis of the campaigns as it is about providing clients with results. The more information, the better the campaigns will perform.
Social Media Report Data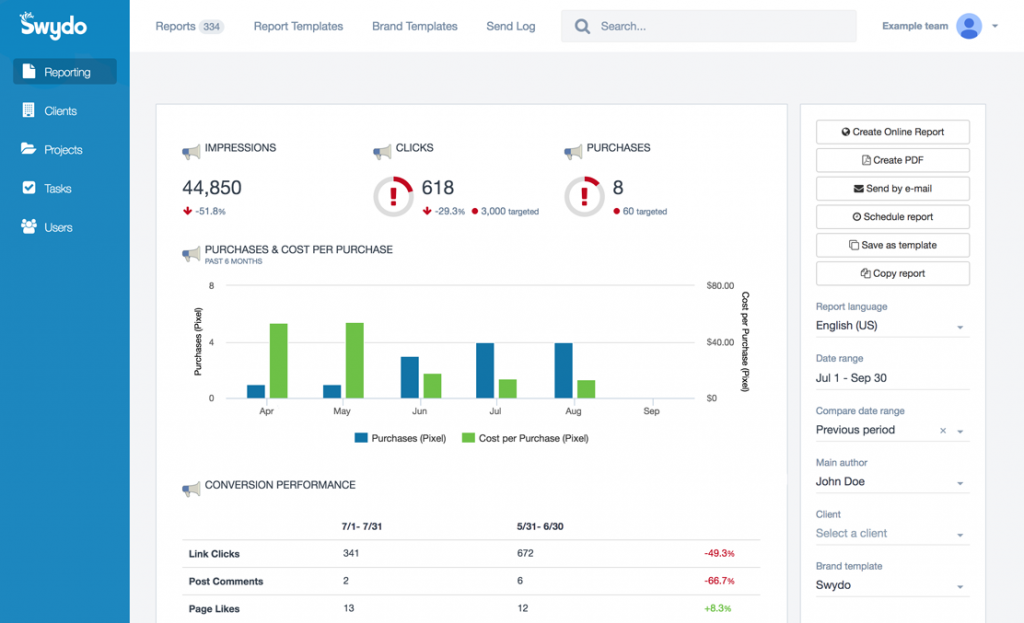 Data reported on social media activities very much depends on whether the agency provides organic social management, paid social management or both.
The sets of data will be quite different for both.
For example, I have recently completed a paid campaign for Beach Rubgy Australia, marketing the Staminade Beach Rugby Festival on Facebook.
The KPI's were all about engagement, video views and event responses, cpc and website clicks. We get around 2500 people interested in attending the event and target the local area, and the data must be reported to the sponsors.
My reason for providing the above example is that each campaign goal is different, and depending on the objectives will depend on the metric your agency reports.
This article by Hootsuite is a great example of what your social media report should include.
In Summary
The digital marketing report you receive should help you make decisions about the direction your marketing takes and assist you with budget allocation.
Digital marketing is a fluid beast. There is no reason the strategy must stay the same each month, and campaigns will change depending on your marketing plans.
As long as the reports you receive provide you with the information required to grow a successful business, you are on the right track. If not, you are invited to send your report through to Munn Digital for a free assessment.
Latest posts by Tracey Munn
(see all)
Feel free to follow us & share: